Back to top
Submission Guidelines
Please use these guidelines, as they make our job allot easier, and in the end, will make it more cost efficient for you.

1. Theo mixes from Pro Tools HD 24 Bit @ 48K or 96K
Please supply mix as 48K24bit session or 96K24 bit session.

2. Its very important that the Pro Tools files are received 7 days prior to the mixing session as we need time to prepare them. If you are late, that will make us late.

3. Please supply track list and single choice

4. Please include a rough mix in the session and mark "roughmix"

5. Only one session should be sent for each title. It should be labeled as "(Song Title) for BS". Please do not send any other sessions. Please delete all hidden and unused tracks. This also includes play lists not being used. Please delete them (As they are the nr 1 reason for big sessions).

Here are the instructions: "Save a Session Copy In" checking the "All Audio Files" box to save a new session and audio files. Make sure that you "Delete Unused Regions" from the session first so they don't take up disk space in the new session. Make sure that you open up this session and that there are no missing audio files Make an extra copy of the exact session for yourself in case. We prefer 48 tracks, but please do not go over 64 tracks/voices. If you have any BV groups, you can bounce them to stereo tracks and pan them hard left and right.

6. Record any effects that you would like us to keep. For example, a guitar going through a simulator plug in, like Guitar Rig, or maybe a vocal effect that you like. Label it then save the original.

7. Remove all plug ins from the session, as well as all automation.

8. Track Labeling:
Vocals- Lead vocal should be marked as such: "Ld Vox",
Bass Drum = "kick"
Snare Drum = "Snr"
Hi Hat = "HH"
Tom 1 = "Tom 1"
Tom 2 = "Tom 2"
Floor Tom = "Floor"
Overheads left and right = "OHL and OHR"
Room Microphones left and right = "RoomL and RoomR"
Bass Guitar DI = "BassDI"
Bass Guitar Mic = "BassMic"
Rhythm Guitars Left and Right = "RtmgtrL" and "RtmgtrR" (if you used 2 mics on an amp, please bounce to stereo and pan in middle)
Lead guitars = L GTR ( if more L GTR 2, LGTR3)
Keyboard = Keys 1( if more, then add "keys 2" etc)
Lead Vocals = "LVox"
Double Vocals = "DblVox"
Backing Vocals = "BV1L" and "BV1R" ( if more, just add BV 2R and BV 2L)
If more than one stereo pair of Room mics, use Room2L and Room2R
Or Mono, just name Room Mono

9. With all instruments, feel free to leave your comments in the comment box below the specified instrument track.

Back to top
Rates
For more info on rates, please contact us
Back to top
Mastering
We prefer to use Lurssen Mastering in Los Angeles, USA, for our mastering, since we have developed a very good relationship with them over the years, and quite simply, cause they are the best!
featured artist
Karen Zoid



Karen Zoid has become an important part of the South African music scene. Since releasing her first solo album, Poles Apart (2002), Zoid has become such an important part of the home grown scene that her name is now the byword for emotionally charged, downright incendiary South African rock music. The press renamed her followers the 'Zoid Generation'.

What's more, through the last decade, Zoid has managed that unusual and frequently tricky feat of balancing popular appeal with critical praise; of securing an audience of both Afrikaans and English speakers; of retaining her individuality in a market known for its desire for sameness. And through it all, Zoid has held onto an enviable integrity that allows her to speak her mind in a way that only earns her more devotees and proved no barrier to being named Best Female Artist at the 2008 South African Music Awards.

Zoid's super-charged rock energy is an ability to write gorgeous, delicately rendered songs that speak of the emotional vortex that drives this exceptional artist to keep creating. 'Zoid Afrika', her latest album shows that Karen Zoid is South Africa's premier female rock artist, full stop. She has shared the staged with international acts like John Mayer, Annie Lennox, Metallica, Simple Plan , Hothouse Flowers, Seal and UB40.

Over a career that has last 10 years, Zoid has earned various accolades (including gold album sales) but she says that what continues to drive her is a deep-seated desire to create music that she can get up on stage and play live. "When I was in that all-girl punk band, or busking or when I am playing to a huge crowd , the feeling I get from delivering my music is still the same - and that's why I do this. All the stuff that goes around making an album - the promo, the interviews, making videos, the artwork … that's work. Playing live? That's what I love."
Dan Patlansky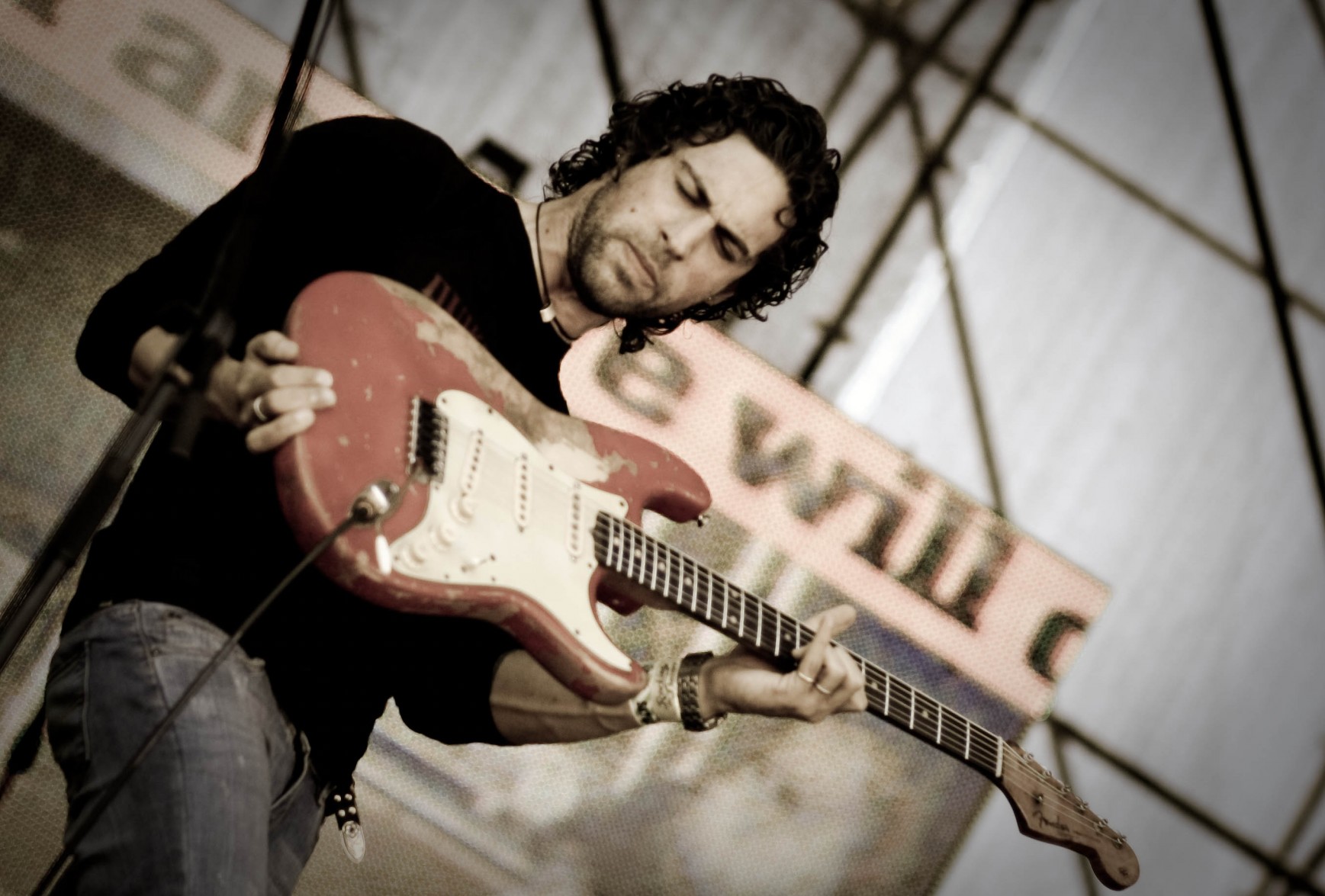 Never far from likeminded genius, guitarist, singer/songwriter and globally respected purveyor of the blues, Dan Patlansky sidles into his second successive decade as one of the world's finest blues-based storytellers of his generation.
Dan started 2014 off with a bang when he was chosen to open for BRUCE SPRINGSTEEN in front of 64 000 people at the FNB Stadium in Johannesburg in February on his High Hopes tour. Dan was personally approved by Springsteen as support act, seeing as Springsteen rarely has guest artists for his shows. Also a milestone for Dan's career when he played in front of the biggest audience he has ever played to.
After touring Europe in 2013 with Everlast, Dan returned to the continent in October 2014 for another tour to promote Dear Silence Thieves internationally. He impressed Norway when he headlined the FJORD BLUES FESTIVAL with words such as 'magic' and 'religious experience' used to describe his performance.
In recording Dear Silence Thieves, Dan was frugal when it came to dishing out meaty middle eights. "Solos on the album are fewer and farther between than on my earlier releases," he declares. "Solos are more of a gift, but when I play these tracks live, my band and I get to lose ourselves in the layers of each new song, and they unravel beautifully and differently every time."
Playing as a three-piece, Dan's tight trio make for impressive listening and watching live. "After a week of fine-tuning the new songs, and a full month in studio with Theo Crous, Dear Silence Thieves is the confident and concise statement that will be heard in Europe, across South Africa, and all the way back to the genesis of Patlansky's passion, the blues. And, as with its maker, Dear Silence Thieves bursts with a bold personality.
Dan will be going on a UK tour in Novermber 2015 with the legendary Joe Satriani to further promote Dear Silence Thieves.
"Dear Silence Thieves is his 7th album and finds him locked in with experienced producer Theo Crous who gives the project an extra pair of ears. The result is a slickly produced, song driven, blues rock album with occasionally funky influences and a melodic pop heart." – Get Ready to Rock
---